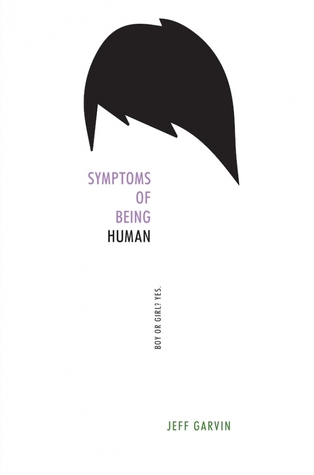 The first thing you're going to want to know about me is: Am I a boy, or am I a girl?



Riley Cavanaugh is many things: Punk rock. Snarky. Rebellious. And gender fluid. Some days Riley identifies as a boy, and others as a girl. The thing is . . . Riley isn't exactly out yet. And between starting a new school and having a congressman father running for reelection in uber-conservative Orange County, the pressure—media and otherwise—is building up in Riley's so-called "normal" life.



On the advice of a therapist, Riley starts an anonymous blog to vent those pent-up feelings and tell the truth of what it's REALLY like to be a gender-fluid teenager. But just as Riley's starting to settle in at school—even developing feelings for a mysterious outcast—the blog goes viral, and an unnamed commenter discovers Riley's real identity, threatening exposure. Riley must make a choice: walk away from what the blog has created—a lifeline, new friends, a cause to believe in—or stand up, come out, and risk everything. Goodreads
This book was nothing short of spectacular. It totally took me by surprise, I hadn't even heard of it until it was sent to me for review and I am so thankful it was.
Riley is fantastic. Riley is so down to earth and funny and straightforward and I really enjoyed reading form Riley's point of view! The way Riley tackles and explains having anxiety is SPOT ON. I've struggled with anxiety and panic attacks for awhile now and the notion of it being a constant buzz or tingling in the background is so accurate I can't even. Riley, let's please be buds.
Now, I'm not going to lie, I did speculate as to whether Riley was indeed a "boy" or a "girl." But as I continued to read I found it didn't matter. Riley is an awesome character regardless of what Riley identifies as. Riley is just….Riley—smart, kind, sassy, thought-provoking Riley.
I really enjoyed Riley's friends, Solo and Bec, as well. Solo was such a big teddy bear and I was rooting for Riley and Bec the whole time!
This book is phenomenal. So, so needed in YA. Jeff Garvin sheds such a bright, positive, IMPORTANT light on the LGBT community and the notion of being gender fluid. He does it with such grace and knowledge I was in awe.
Symptoms of Being Human is a MUST READ. I am so looking forward to reading more by Jeff Garvin in the future—his writing is incredible.
(also, how awesome is that cover?!)