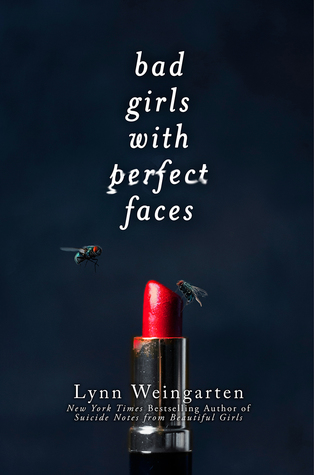 Pub Date: October 31st, 2017
Sasha's all-time favorite person is her best friend Xavier. He's smart, funny, and strange. He's not just nice but kind. He's endlessly forgiving, even when maybe he shouldn't be.

So when Xavier lets his ex, Ivy, slither her way back into his life, Sasha knows she needs to protect him. And not just because she can't stop thinking about the night she and Xavier almost shared a rum-soaked kiss. No, it's because Ivy is poisonous. The last time they were together, Ivy cheated on Xavier and he just barely survived.




Sasha has a plan: pose online as a guy to seduce Ivy, proving that cheaters never change. But she soon learns to be careful who you pretend to be—because you can never truly know the darkness inside of someone. Including yourself.
This book was messed up, y'all. It was creepy and bat shit twisted. I loved it.
Sasha and Xavier were major friendship goals, I couldn't help but root for them to be something more. She was incredibly protective of him, he was very attentive to her and the whole thing seemed like it was a match made in heaven. Yet, Sasha was also very impulsive, a tad bit obsessive and full of jealousy. Xavier, at times, was completely oblivious and that's where things got dangerous. YES, Y'ALL DANGEROUS.
Then there was Ivy. Ivy, Ivy, Ivy...if you looked up the word "erratic" in the fictional character dictionary, Ivy's picture would be right underneath it. I could not nail that girl down. I would love a book all from her POV.
Speaking of POV, this novel jumped around from one character's perspective to another and just when I thought I had someone figured out or their actions pegged- BAM! Nope. Wrong. Surprise. I sure didn't.
I read this book a few months ago and I still find myself thinking about it. Not only was it gritty and original, I think what made Bad Girls with Perfect Faces unforgettable was the fact it was SO insane and SO intense yet it was set in such a believable reality.
Also. Everglades. 'Nuff said.
READ THIS ONE Y'ALL!